RamAway
RamAway
Sponsored by VCU Student Government Association
Wondering how you're going to get home for Break? RamAway provides free transportation during most University holidays and semester breaks to and/or from the Richmond International Airport, Greyhound Bus Station and Amtrak at Main Street Station and Staples Mill Road.
For those times when RamAway is not in service but you still need a ride, there are a few area transit services that may be able to help: Area Transit Services
To reserve a seat:
Select the day of your departure after signing in with your eID and password.
Required information: Name, cell phone number, VCU email address.
Select appropriate shuttle time (suggested 2 hours prior to your departure time).
You will receive a confirmation email at your VCU email address.
You MUST present your VCUCard and confirmation email to board the shuttle.
*Requests open at 9am and close at 12pm on the last reservation date!
Taking Reservations for Drop-off (D) / Pick-up (P)
Rides
Drop-off (D) / Pick-up (P) Time Range

Thanksgiving 2018

(D) 11/12/18 to 11/16/18

11/20/18 & 11/21/18

6:00 am to 12:00 pm

(P) 11/12/18 to 11/16/18

11/24/17 & 11/25/18

11:00 am to 4:30 pm

Winter Break 2018

(D) 12/10/18 to 12/13/18

12/15/18, 12/16/18, 12/18/18 & 12/19/18

6:00 am to 12:00 pm

Spring Semester 2019

(P) 12/10/18 to 12/14/18

1/10/19 to 1/12/19

11:00 am to 4:30 pm

Spring Break 2019

(D) TBD

TBD

TBD

(P) TBD

TBD

TBD

Summer Break 2019

(D) TBD

TBD

TBD

Fall Semester 2019

(R) TBD

TBD

TBD
If you have any questions or concerns for RamAway, feel free to leave a message on the Contact Us page or email ramaway@vcu.edu.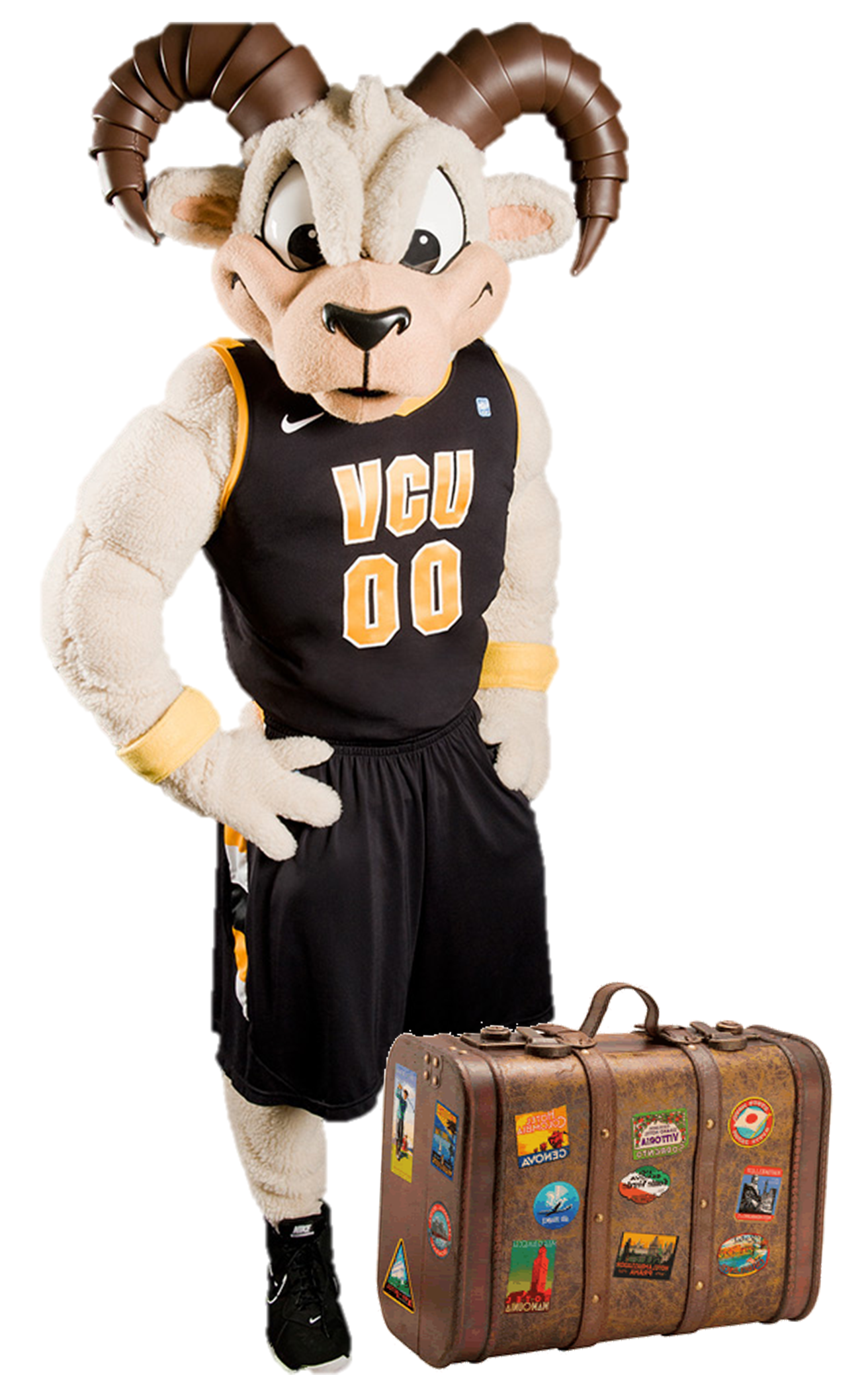 ---
RamAway Program Guidelines
A schedule of dates, destinations, and pick up locations for the RamAway program will be set in advance by Parking & Transportation staff in conjunction with VCU posted semester academic schedules.
The schedule shall be posted at http://www.parking.vcu.edu/transportation/ramaway/ with instructions on how to make a reservation. Reminders will also be posted on Parking & Transportation Facebook and Twitter pages, as well as applicable postcards.
Online reservations shall be made available in advance of the transportation date(s) as indicated on the schedule posted above. Reservations will only be received online via Doodle and will be acknowledged by email from ramaway@vcu.edu to the requestor. Reservations will not be taken before or after the designated dates. Only VCU email addresses and full name may be used when making a reservation.
Drivers will provide rides to passengers who are at their pick up locations on time. Passengers must present their ID card and confirmation email. Walk on students will not be turned away unless the bus is full and must present their ID card prior to boarding.
Drivers will wait for 10 minutes from scheduled time and will only pick up and drop off passengers at designated locations. Passengers may not have visitors using this service.
Make A Reservation