Alternative Transportation
Alternative Transportation
There are real benefits to using alternative transportation options to get to campus. Carpooling, riding the bus, biking and walking are all great for the environment and can help you save money on commuting costs. VCU's alternative transportation options are designed to help students and employees increase savings, reduce the number of single-occupancy vehicles on campus and decrease the demand for parking.
Try one option or pair multiple modes together to create the most convenient, efficient and cost-affordable transportation package for you.
For additional assistance with planning your commute, email commute@vcu.edu.
Bike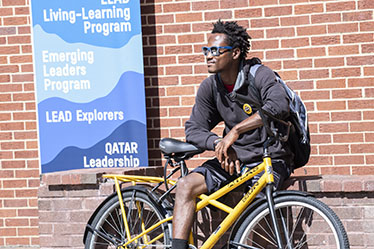 RamBikes
VCU RamBikes is your campus resource for biking safely and enjoyably around campus. Visit the RamBikes shop for free bike rentals and repairs, do-it-yourself bike repair classes, and other bike-friendly events and topics. Visit the shop at 1106 W. Broad St. or check out RamBikes online at bikes.vcu.edu.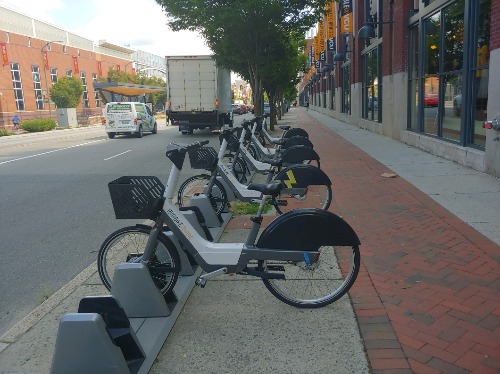 RVA Bike Share
RVA Bike Share is the city's bike share program. Going for a ride is simple – with a network of 20 stations and 220 bikes, riders can access bikes 24/7 all around the city. Learn more at rvabikes.com.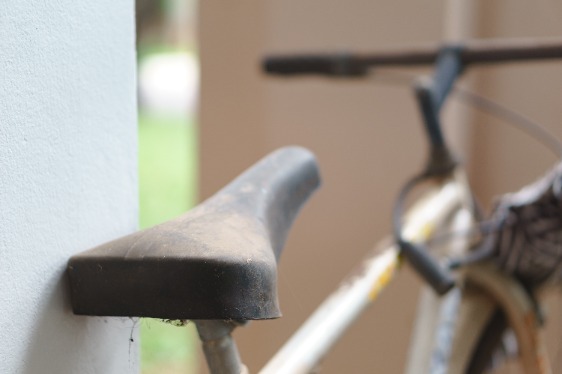 VCU Outdoor Adventure Program (OAP)
The OAP offers rental items like bikes, backpacks and more. The OAP Bike Shop is also a free resource available to VCU students, faculty, and staff. Through hands-on instruction, employees help you to maintain and repair your own bike. OAP offers bike repair workshops as well as one on one instruction by trained bike mechanics. Learn more on their website.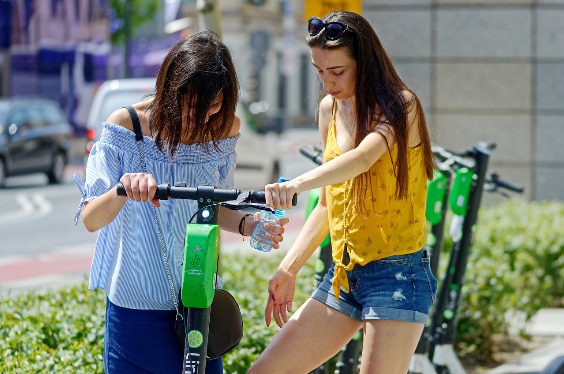 E-Scooters
Bird, Bolt, Helbiz and Lime all offer e-scooter rentals across the city. Visit each company's website to learn more about pricing and locations. Remember, electric scooters are only permitted in dedicated bike lanes or on the street. Charging and storing electric scooters in campus buildings is not permitted.
Bus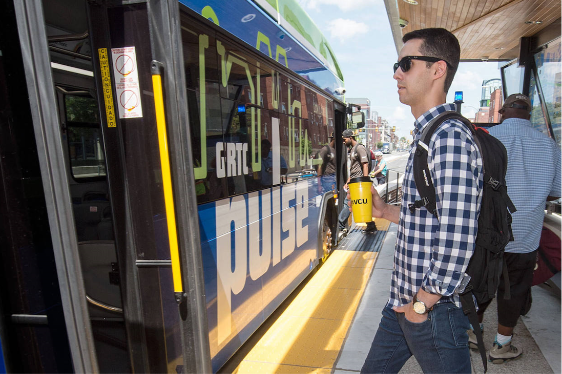 GRTC
All VCU, VCU Health System and Virginia Premier students and employees have unlimited transportation access on GRTC's Pulse Bus Rapid Transit, local and park-and-go express routes at no cost. Learn more about this service and how to plan your trip at go.vcu.edu/grtc.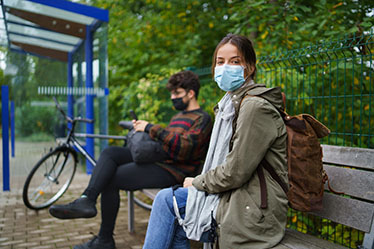 Area transit resources
Richmond offers a plethora of transportation services to get you home and to the airport, bus, or train station. Learn more about some of these providers on our "Area Transit Services" page.
Car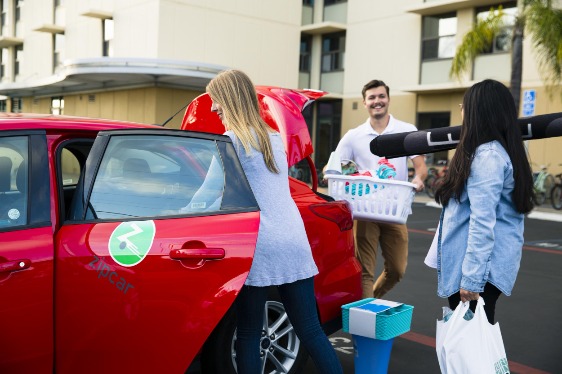 ZipCar
No car? No problem! Zipcars are located around campus for rent by the hour or day. They're perfect for mid-day appointments, store runs and weekend getaways. As a VCU student or employee, you can join for $25/year. Rental rates include gas and insurance. Learn more about ZipCar at zipcar.com/vcu.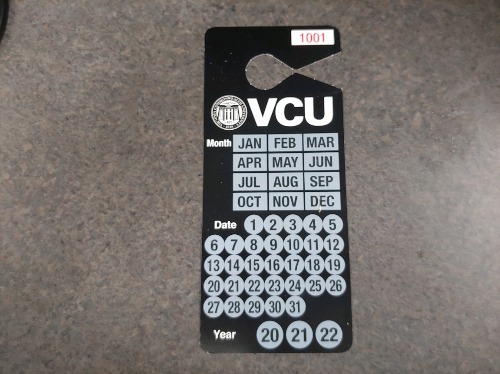 Daily/weekly employee parking
Still need to park occasionally? Employees who do not currently hold a VCU parking subscription can purchase a discounted single-use daily permit or weekly permit. Daily permits cost $8 and weekly permits are $27. Learn more about our temporary parking options on the "Options & Rates" page.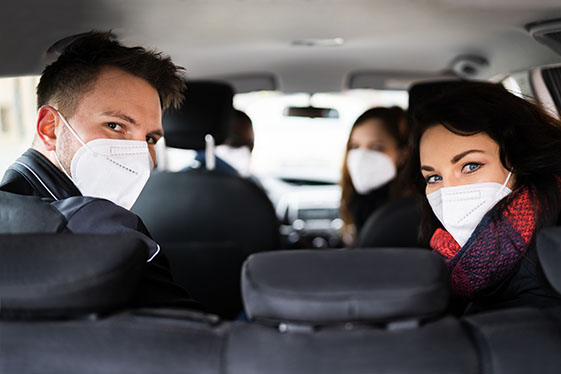 Employee carpools and vanpools
Carpools and vanpools are great options and offer riders a lot of flexibility. Network with your colleagues to find others who might be interested in splitting the costs of commuting by carpooling or vanpooling. Learn more about these programs on our "Carpool/vanpool" page.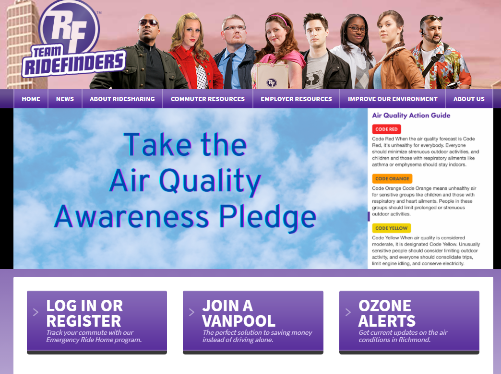 RideFinders
Register with GRTC's RideFinders service to connect with other students and employees in your area who are interested in carpooling. RideFinders also provides registered users a limited number of emergency rides as well as rewards for logging alternatives to driving alone.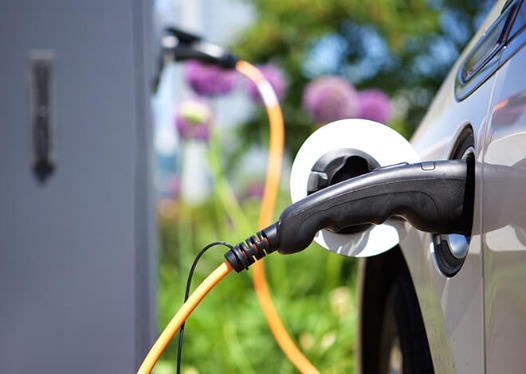 EV charging stations
If you drive your electric vehicle to campus and park in one of our facilities, you can charge up with us. Seven Chargepoint charging stations are located on West Broad St. Deck (Monroe Park Campus-permit/hourly parking fee required) and N Deck (MCV Campus--permit required). Learn more on our EV chargers page.