High School Graduations
High School Graduations
The Stuart C. Siegel Center and Altria Theater will host 2022 high school graduation ceremonies. These important events will take place from May 23-25 and June 10-17 and will provide many prospective college students and their families an opportunity to experience Virginia Commonwealth University.

Attendance at each graduation ceremony will range from 2,500 to more than 6,000 high school graduates, parents and guests. Attendees will park primarily in the West Broad Street Deck at 1111 West Broad Street and Bowe Street Deck at 609 Bowe Street.
VCU Police and VCU Parking and Transportation will work to minimize inconveniences as much as possible.
T

raffic is expected to be heavier than normal,
with the greatest delays occurring 45 minutes before and after each ceremony. VCU Police have collaborated with VCU Parking and Transportation, the City of Richmond, the Richmond Police Department and the Virginia Department of Transportation to develop a comprehensive, regional traffic plan to mitigate traffic impacts and maintain guests' safety.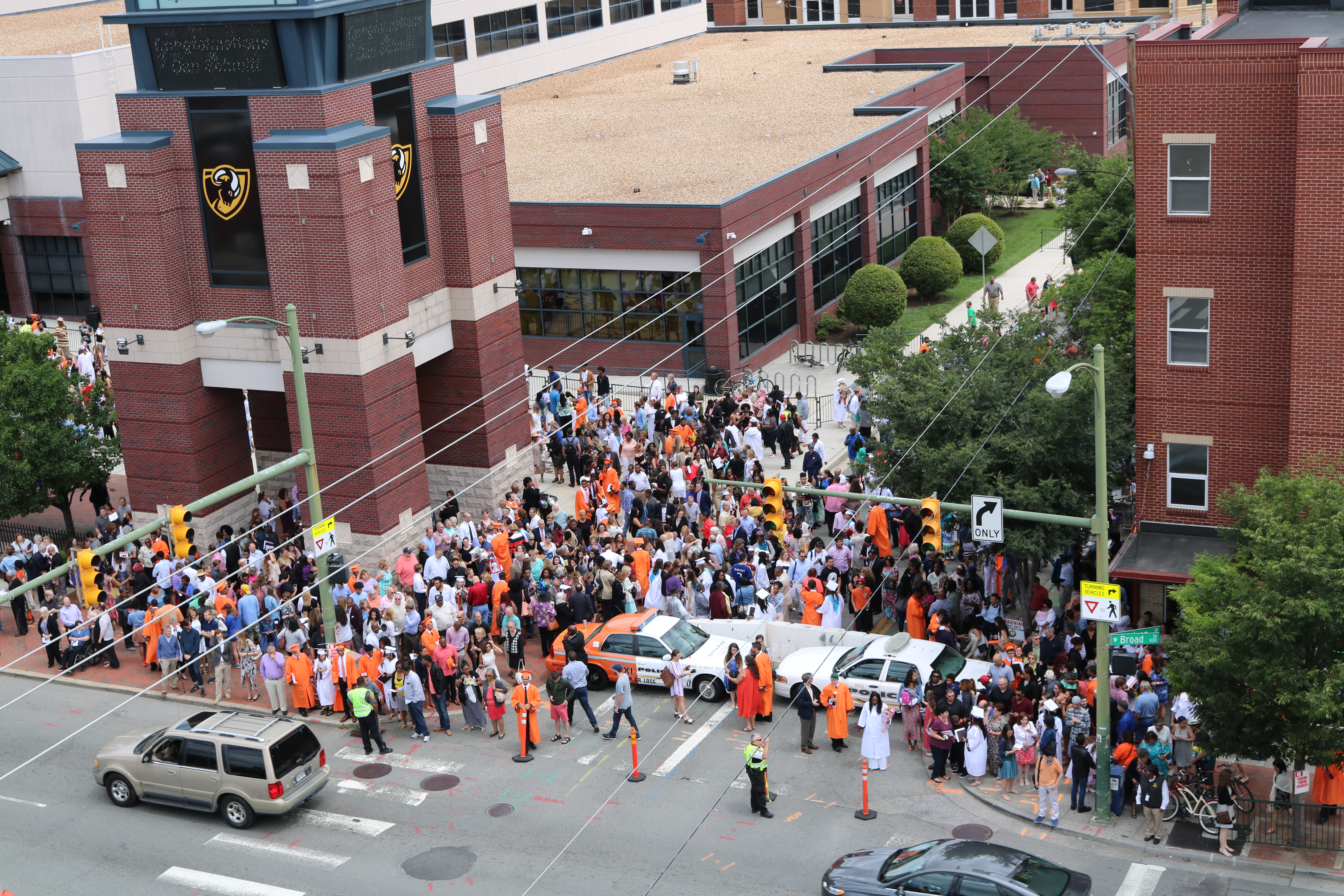 Attendee Information
VCU Subscriber Information