Visitors
Visitors
Whether you are attending an athletic event or touring our campus as a prospective student, we are here to accommodate you.
Daily or hourly parking is available at the West Broad Street Deck, West Cary Street Deck, West Main Street Deck and 8th Street Deck, daily. Simply pull into the facility, take a ticket and pay using our convenient pay stations located in the interior of the deck and exit lanes. Credit/debit cards and cash are accepted at these locations. If you'll need assistance while inside one of our parking decks, please hit the "i" button located on the ticket dispenser in the entrance/exit lanes to reach a live enforcement officer.
Please note, cash is only accepted at the pay stations located in the interior of the deck.
Hourly Rates
1 Hour or part thereof
$ 1.00
2 Hours or part thereof
$ 2.00
3 Hours or part thereof
$ 4.00
4 Hours or part thereof
$ 6.00
5 Hours or part thereof
$ 8.00
6 Hours or part thereof
$10.00
Maximum Daily
$ 10.00
---
Pay-by-Space Meters
We also have a number of Pay-by-Space meters available seven days per week at the BB, HH, JL, PL and HB lots. Rates are $1 per hour for the first hour and $2 per hour for each additional hour for a maximum daily rate of $10 per day. Meters accept both credit cards and cash.
Pay-by-Space Instructions:
1. Note your parking space number.
2. Go to the pay station located in your lot.
3. Enter the space number & purchase time with credit card or cash.
4. Display receipt on dashboard.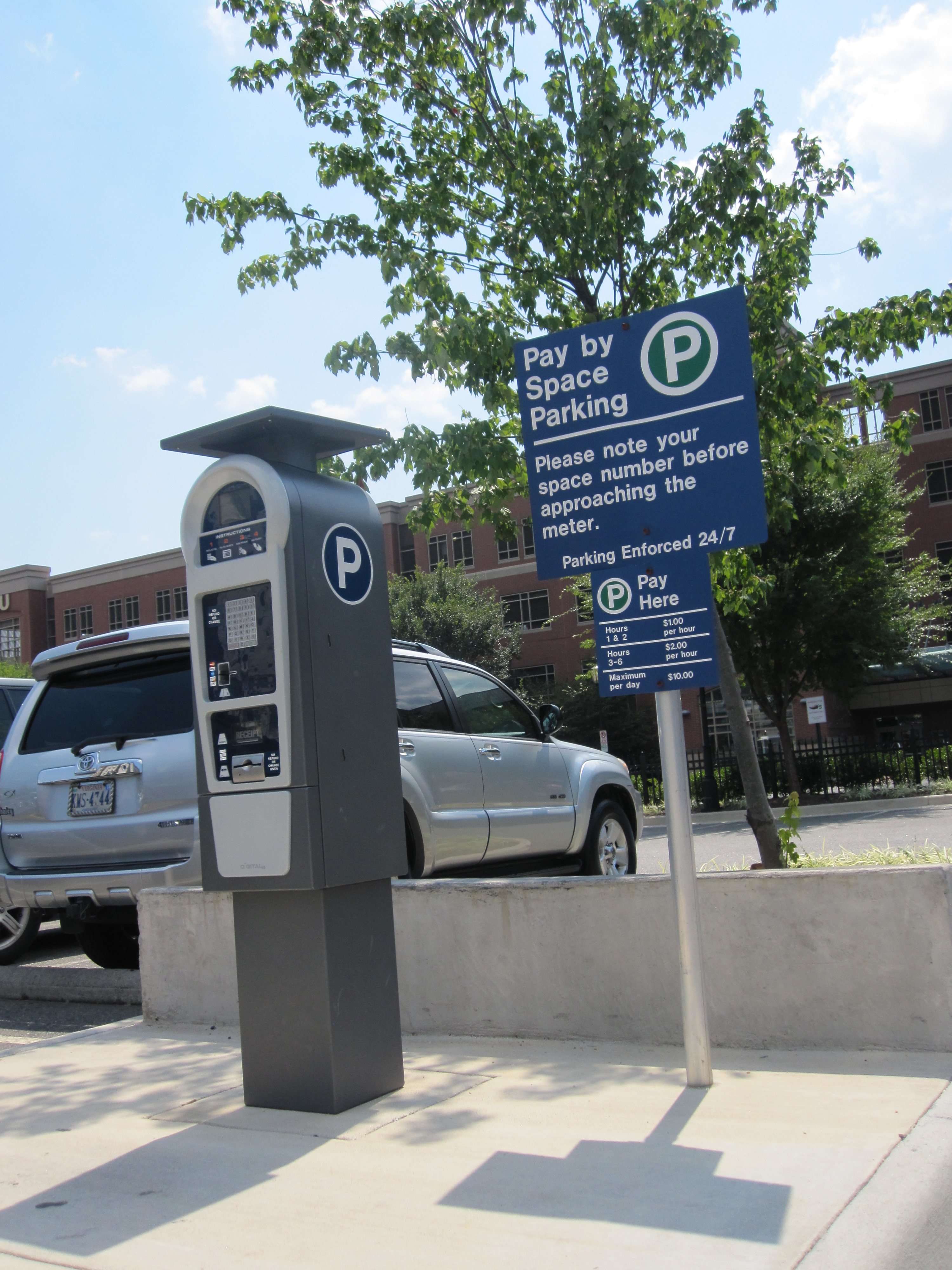 Validations
If you have a QR code, you will still need to take a ticket upon entry. When you leave, just scan your QR code along the side of the verifier on the pay station. The station will alert you if any additional monies are due. Then, simply remove your paid/validated ticket and insert at the exit lane.
Group Parking
Parking for groups of 15 or more should be coordinated through our Special Events Team. Please email them at prkgevent@vcu.edu with the specifics of your function at least two weeks prior to your event.